fmalan
An ever-so-slightly dubious name-choice for Nikon's countdown timer:
http://www.iamcomings.com/
But jokes aside, the question is of course WHAT might be coming. In slightly more than 24 hours (at time of writing) we'll know.
In Nikon's marketing-speak: "I am curious"!
All rumours seem to point to a new mirrorless system camera, also known as EVIL, MILC, etc. This means that you can exchange lenses like on a DSLR. However it does without a mechanical mirror meaning it will be much smaller, lighter and quieter.
This new camera is rumoured to have a sensor that falls between current high-end compacts and the micro 4/3 system. Meaning it won't be a viable option for pros, but might be very cool for the general enthusiast public.
Alternatively the announcement could refer to the successor to the ageing full frame D700, D3s or D3x models, although I'm not expecting it.
On Wednesday 26 July 2011 Microsoft added "raw" image support to Windows 7 in the form of the Microsoft Camera Codec Pack. This 8MB download will enable Windows users to decode vendor-specific "raw" files (a.k.a. digital negatives) directly from Windows Explorer, or from any application using Windows Imaging Codecs (WIC).
I wrote in a previous post why it is a good idea to "shoot in raw". Problem is just that the raw files are large and clunky, and require special software to decode. For this reason some photographers (including Ken Rockwell) decide to shoot JPG, despite all the disadvantages of their approach. So this is great news because Microsoft just made it easier to live with raw files. Good job, Microsoft!
But… I downloaded and installed this codec, and immediately noticed something curious. It seems like the Microsoft Codec Pack interferes with the decoding of my Nikon's D7000's raw files in Adobe Lightroom 3.4.1. In Lightroom's Library module the images are displayed as preview images but then remain at low resolution, even when zooming in. Only after switching to Lightroom's Develop module are the files properly decoded at full resolution. I have only observed this for my specific camera (Nikon D7000) using my version of Lightroom (3.4.1 64-bit) running on my home PC (Windows7 64-bit SP1). But, tellingly, Lightroom resumed working normally as soon as I uninstalled the codec pack.
Not sure if this is a coincidence on my specific machine or a real wide-spread bug. Please comment on this post if you can confirm or debunk this issue.
Ever wonder how a top of the line professional digital SLR would look if you sawed it in half?
Now you don't have to do it yourself (what a relief!). The guys at Nikon were friendly enough to halve a Nikon D3 with attached 14-24mm F2.8 lens.
Note the huge chunk of glass in the viewfinder – that's the full-frame pentaprism.
Summary: Newer Nikon DSLR cameras seem to choose unnecessarily high ISO values when using a flash in combination with auto-ISO – specifically in "P", "A" and "S" mode. I have verified this issue for the Nikon D7000 and the D3100, and from forums I deduce that it also goes for the D5000, D3000, D5100 and D300s.

Read More

»
The stats helper monkeys at WordPress.com mulled over how this blog did in 2010, and here's a high level summary of its overall blog health: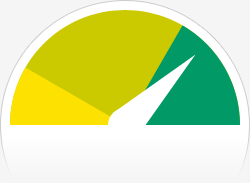 The Blog-Health-o-Meter™ reads Fresher than ever.
Read More

»
It pains me to only repost other people's blogs, but due to a host of factors I find myself with too little time to write my own full entries. I might add that a recent addition to my camera family, a Nikon D7000, also skews my priorities – I think I'd like to spend more time making photographs, and not only talk about them. :P
But, without further ado – here is an interesting video showcasing how Dave Black uses a monstrously concocted photography nerd's wet dream to make amazing surf photographs. Thanks to Scott Bryant for blogging about it (click on the picture to reach the full article):
Joe McNally is an American photographer who has been shooting for the National Geographic Society since 1987. On his blog, he lists 10 common photography mistakes that everyone — from beginner to pro can, but shouldn't, make.
Here is what he has to say about it:
"My buds over at LIFE.com asked me to come up with a list of common mistakes folks make when starting out with a camera in their hands. Okay. No shortage of material here, right? And they came to the right source, 'cause I've made every mistake, basic and advanced, that one could possibly think of. Hell, I've even invented some mistakes."
It's not rocket science, so go ahead follow this link to check it out on his blog:

As a bonus, each of the 10 tips is illustrated with a catchy photograph.
In a recent post I went on the offensive, criticizing Nikon for their overweight bodies and lenses. And yet, I own a Nikon. And I'm not ready to jump ship just yet. Why?  As Nikon is currently promoting its newest DSLR offerings, the D3100 and the D7000, I'm drooling for an upgrade to my old D80. But, realistically, why would I pay the price premium to continue investing in the Nikon system? Why not Canon, Sony or Pentax?  As we now know, it's not for saving weight.
Read More

»
As you might have heard in the news, BP further embarrassed themselves with some incompetently Photoshopped images which were released as real. Gizmodo and Americablog do a great job of tearing down these photos and showing just how bad the Photoshopping is.
Now Wired Science is taking it one step further with a competition for users to do take it to the next level – they'll post some of the best, most interesting, funniest and most skilled images on their site. How good are your Photoshopping skills?